Every Drop Counts
Planted in the middle of Arizona, the City of Coolidge is home to more than just the Casa Grande National Monument: it houses a strong, resilient, and tight-knit community. Being a thriving city in the desert is no small feat, but the people of Coolidge, along with city leadership, have made it look easy since 1945.
Part of Coolidge's strength and resiliency comes from a history of strong water conservation sewn into the culture of the community.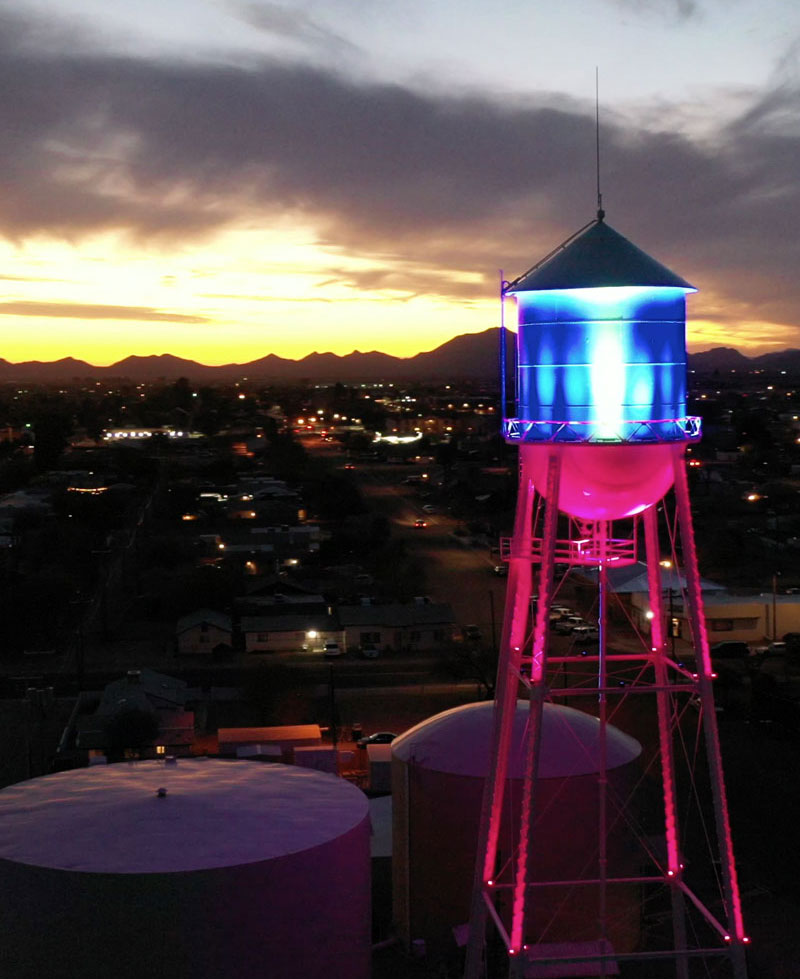 Coolidge Strong; especially with water resources
Water conservation means reducing water waste and increasing efficiency for water-using tasks. Although the typical Coolidge resident uses 93 gallons of water per day, a water use well below the state average of 120 gallons, we are dedicated to educating Coolidge residents on conservation best practices to ensure that the community remains strong for future generations. To show our commitment to the future, the city along with local water provider Arizona Water Company (AWC), have partnered together to launch a demand management program geared towards responsible management of water resources for the area.
The demand management program considers all conservation existing resources provided by with the City of Coolidge and Arizona Water Company. These resources include city code for desert adapted plants, plumbing standard for new homes, high water use notifications, community event attendance and more. It will bring about two new efforts to help secure Coolidge's water future: the Every Drop Counts public outreach campaign, and a partnership with Arizona Project WET to teach elementary school kids about water conservation. The goal of the Every Drop Counts campaign is to provide a hub on Facebook where residents and commercial water users can learn about where their water comes from in Coolidge, be inspired by conservation success stories throughout their neighborhood, and every month discover new ways to conserve water that they can adopt in their day-to-day lives. Through a passion of Mayor Jon Thompson, for the first time, local organization Arizona Project WET will be retained to help elementary schools in Coolidge teach our youngest residents about water in the desert and why conservation is important.
We hope that these two efforts, along with many more, will help everyone in the community, from our youngest to our oldest, know that in Coolidge, Every Drop Counts for a Stronger Tomorrow.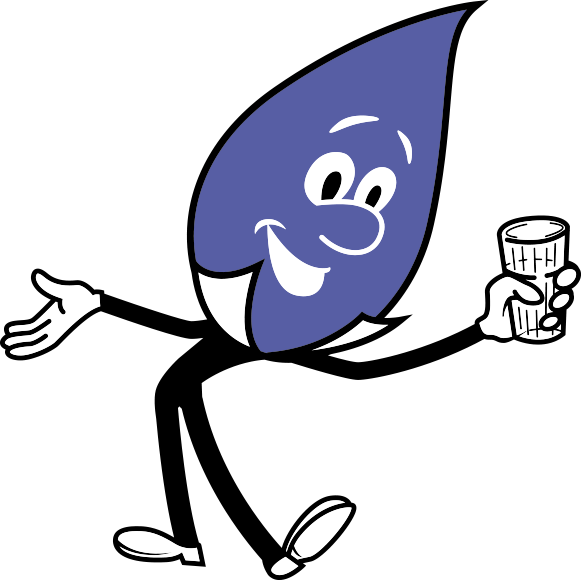 How Can You Help?
The goal of this campaign is to help Coolidge continue to be a strong and resilient community in Arizona.  Conserving water today, no matter how big or small, will secure the future of water for Coolidge for generations to come. Follow the Every Drop Counts campaign on Facebook to get water conservation tips, learn about conservation resources available to you, and see what your neighbors are doing to conserve. If we all do our part, the community can benefit a lot!
Have Questions about the Campaign?
Check out our Frequently Asked Questions page as well as our Facebook page!

View some of our water tips!

Water Tip #1
Don't water too frequently or you can risk suffocating your plants in water. Leave some time in between watering to let the soil dry out a bit.
Water Tip #2
You can't always hear a toilet leak. Check your toilets twice a year for leaks and get them fixed quickly.
Water Tip #3
Notice that your utility bill is higher than it usually is? Contact your local AWC office and see how they can help you understand if your use is normal, or if something else is going on.
Water Tip #4
When adding a plant to your landscaping, make the hole for the plant twice as wide but only as deep as the roots currently are. Putting a plant too deep into the ground can cause it to fail!
Water Tip #5
While you wait for hot water, collect the running water and use it to water plants.
Water Tip #6
Shorten your shower by a minute or two and you can save up to 150 gallons per month!
Water Tip #7
If your toilet was installed before 1992, upgrading your toilet to a 1.28 gallon per flush toilet or less can reduce the amount of water used for each flush.
Water Tip #8
Turn off the water while you brush your teeth and save up to 4 gallons a minute.
Water Tip #9
New plants need a little more water than normal in the first few growing seasons to help get them established, but after about two years, a plant is considered mature and can be weaned off of frequent watering! Make sure you don't over water your desert-native plants.
Water Tip #10
One drip every second adds up to five gallons per day! Check your faucets and showerheads for leaks frequently.
Address
351 N. Arizona Blvd., Coolidge Arizona 85128